Introduction
Throughout my match with an opponent much taller than me, I found myself throwing this combo repeatedly. It was so effective because it allowed me to close the distance and land the punch I was looking to land. It should be noted, though, that I'm a southpaw while this opponent is orthodox.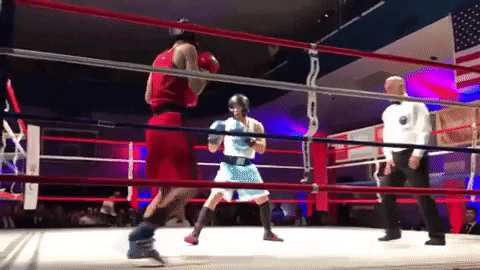 How to Throw This Combo
In numbers, the combo sequence is: 1-6b-3b-2.
The combo starts with a jab. Then throw a rear hook to the body while sinking down, making sure to move your head in a weaving motion. Follow up with a lead hook to the body, and use that resulting position to throw a cross.
When to Throw This Combo
First of all, don't even consider throwing this combo if you aren't stronger and more heavy-handed than your opponent. This is because this combo requires a lot of follow-through, which requires strength, and relies on effective punches, ones that can be felt.
Now, if you find yourself against an opponent that's taller or the same height, throw this combo to disrupt your opponent's rhythm and close the distance. Because the jab is thrown out, it should be no problem to start this combo from a long range, but ideally, it should be executed at mid-range. If your opponent is a head-hunter, then this combo should prove to be very effective due to the duck-under (done while throwing the rear body hook).