Introduction
A jab to the body is nearly as simple as it sounds. But it's far riskier. It exposes your lead side and lowers your body, making it easier for your opponent to see your opening and punch it with gravity's help. This is likely why relatively few boxers choose to throw this punch.
Yet, a body jab's risk matches its reward. If you can execute it correctly, the body jab can take your opponent's wind or open up their lead side for a punch up top. In this short post, I outline how and when to execute the body jab.
What is a Body Jab:
A jab to the body functions like a jab. The main differences are that it is aimed at the body/solar plexus and requires you to really sink into the punch, similar to a "push."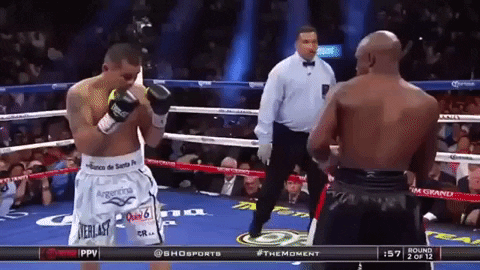 How to Throw a Body Jab:
From your stance, sink down like you're squatting or ducking.
While sinking down, move your head off the center line.
As you head towards the bottom of this "squat," punch with your lead hand.
As you punch, sink your weight into the punch. Your head should move forward like a slip. At the bottom of the squat, your arm should be parallel with the ground.
Plenty of boxers let their elbow(s) flare out and take a step with the punch, widening their stance.
When to Throw a Body Jab:
As mentioned, a jab to the body has pros and cons. The main pros can be found in how similar it is to a jab. Much like a jab, the body jab can be used to set up shots. A body jab can hurt, so your opponent will be wary of them. If you throw one, your opponent will likely bring their lead hand down to block it. This creates an opening up top, allowing you to follow up with, say, a straight like this:
The body jab can also be used to dictate the pace and to test your opponent's reaction. Does your opponent stop advancing when you throw a body jab? Do they try to counter, evade, or block? If they counter, are they quick enough to hit before you get back to stance? If they try to evade, does that let you advance? If they block, how much of an opening is created? All these things can help inform you as you box.
A body jab should be one of the many tools in your boxing toolbox, but it's best used when your opponent tends to leave their body open or tends to advance recklessly. An opponent with a high guard or "head hunts" most easily falls prey to this punch because in each case there's little in the way of a jab to the body and its target (i.e. the solar plexus). In other words, your opponent's arms are busy up top, leaving the body open for a punch. With an opponent who advances recklessly, a committed and solid jab to the body will stop them in their tracks because your lower center of mass would undermine their higher center of mass, thus disrupting their rhythm (forthcoming).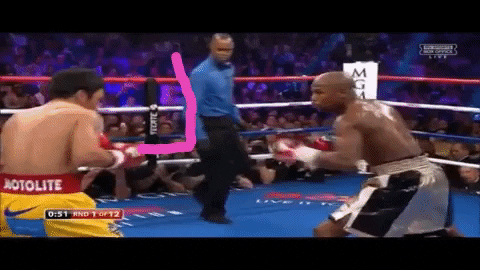 The body jab should be used against an equally tall or taller opponent because, if you're opponent is shorter, a body jab takes away all the advantages of being tall. The trade off isn't worth it, as a body jab exposes your lead side and makes your opponent gain the advantages with being "tall." Also worth noting, a body jab is difficult to pull off when your opponent can react quickly to the opening created by the body jab. Because you're sinking down and into the punch, it's much harder to defend against quicker movements (like a jab from your opponent). The best defense when executing the body jab is to keep your head low and offline. For more information about this punch, the Fight City offers a more detailed analysis of the body jab.
Conclusion
The body jab can be a simple but useful tool when boxing. To take full advantage of the shot, you should throw jabs jabs to the body when you're up against one who leaves their body open or when you want to disrupt your opponent's rhythm. Worth noting is the body jab's usefulness to set up shots: it distracts your opponent from whatever punch you might throw up top. Because the punch "distracts" your opponent, they might lose focus up top and be susceptible to a sneaky overhand punch. On the other hand, if you're a victim of the body jab, the best defense is to play off this strategy: block low then 1) block high and 2) counter (likely, with a right hook).